M-Use®: elevator leasing according to a unique circular model
A unique model for elevator leasing. You are the user, we are the owner. So you save costs, can always be sure to have a working elevator and contribute directly to a better environment. Discover all of the advantages.
Find out how M-Use® works
What is M-Use®?
M-Use® is unique in the market. Quality, transparency and sustainability are the main priorities. You don't have to own the elevator. You are the user and pay as long as you use the elevator. But not if the elevator stops working as a result of maintenance issues or a breakdown.
In the video, we explain exactly what M-Use® is. Watch the video and find out what this unique model could mean for you.
M-Use® for project developers
M-Use® for building owners
The difference between the traditional market and M-Use®
M-Use® differs from the traditional elevator market in terms of costs, quality and sustainability. See the differences between our unique model and the outdated traditional market.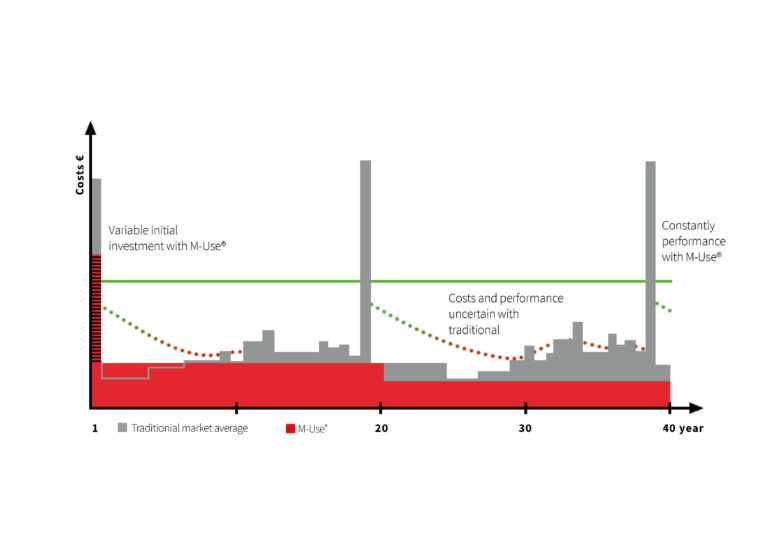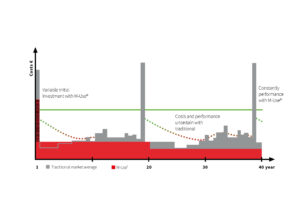 A clear investment difference
With M-Use®, you set your own rate of investment. And then spread the investment costs over a longer period. This means top quality elevators are available to all.

M-Use® quality pays dividends
Great quality means that you can continue to use your M-Use® elevator for another 20 years after the first 20-year contract period. Your annual user costs are reduced because you don't have to invest again.

No expensive replacement after 20 years
Elevators from other companies are due for replacement after 20 years. At that point, you have to make another investment for the next 20 years.

Up to 40-year elevator guarantee with M-Use®
Professional elevator maintenance means we can prevent most breakdowns. So we can continue to guarantee the agreed elevator performance for 40 years.

Reuse and recycling prioritised!
Whether your user cycle ends after 20, 30 or 40 years. We reuse and recycle the components from all M-Use® elevators as much as possible. This is unique in the market!
The sustainable power of M-Use®
Together with you, we will create a durable customer relationship and future! Discover our different types of elevator. And make an appointment to find out how M-Use® fits into your situation.
Our customers have their say
Curious about what others think about M-Use®? Our customers tell us about their experiences with M-Use®.
" With M-Use®, the ABN AMRO can be sure of the quality and costs over the coming 20 years. "
Senior Procurement Consultant, ABN Amro
" Our annual costs with M-Use® are € 900 lower than they used to be. And that is excluding the energy savings. "
Board member VvE De Eshof, Rijssen
" I've just been to a meeting of the VvEs (Association of Owners) in Dokkum. I heard that some people are paying around € 34,000 to renovate an elevator. This type of issue is something we just don't need to worry about. "
Board member, VvE Grimma Herna Dokkum
" The elevator remains the property of Mitsubishi and that's fine. Why would you want to buy something that's so expensive. Also, you don't need to worry about high maintenance costs in the coming years. "
Board member VvE
" Yes, we have saved on costs. The annual costs of € 900 are lower than they used to be. Excluding the energy advantages. That is a significant saving. "
Board member VvE
A sustainable future thanks to circularity
The idea behind M-Use® is circularity. We are happy to explain what this is and how you contribute towards a more sustainable world with M-Use®.
From linear to circular
With M-Use®, we are the owner of the elevator. Because we are committed in the long term, we can extend the life expectancy of the elevator through effective maintenance. When an elevator has come to the end of its life or a contract ends, we don't throw the elevator away. We always check to see if we can reuse the components and/or recycle materials. This means we throw away the bare minimum.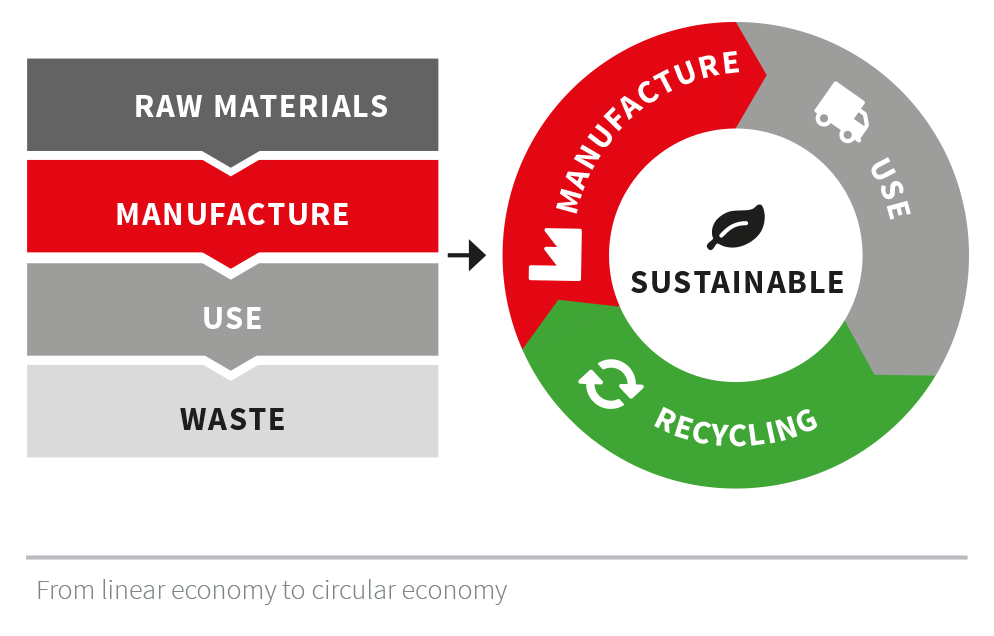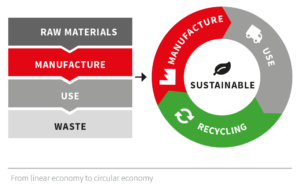 The 10 Rs of circularity
To ensure M-Use® is circular and stays that way, we apply the 10 Rs of circularity.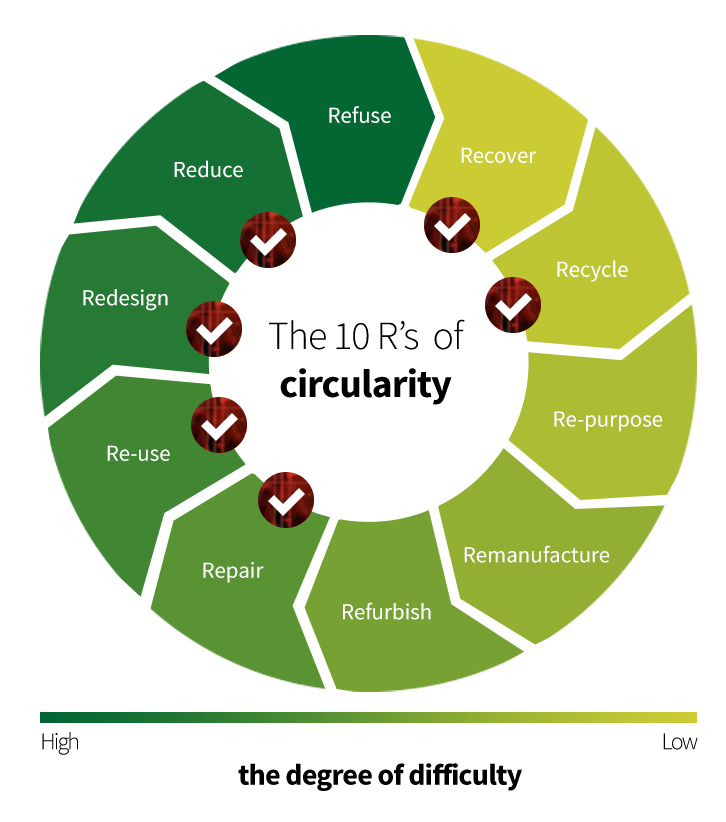 At the moment, we are actively working on 6 of the 10 R's. At the World Economic Forum 2018 in Davos, our company committed to hard targets with respect to circularity. This is an initiative from the "Platform for Accelerating the Circular Economy" (PACE), a collaboration between companies such as ASML, Cisco, HP inc., Dell, KPN, Vanderlande and Philips.
We now have over 100 M-Use® elevator installations
You won't be the first to use M-Use® elevator installations
Interested in M-Use®? Make an appointment
Our elevator specialists will be happy to carry out a no-obligation elevator inspection. During this inspection, you can discuss the options and advantages of M-Use® in your situation.