Reliable elevators that last
Invest in the future with an elevator from Mitsubishi Elevator Europe. Our elevators last for ages and are highly reliable. Choose a standard elevator or a customised variant. Discover the possibilities.
Top-quality elevators
With the right maintenance, we can guarantee our elevators for up to 25 years. With the M-Use® model, we will even guarantee a usage period of 40 years.
Guaranteed for up to 40 years
Do you want an elevator that works all the time? Thanks to their high quality, our elevators rarely break down and offer a long life expectancy. With good maintenance, we can completely prevent breakdowns and the elevator will last even longer.
Do you want 40 years of problem-free use from your elevator? Watch the video and discover how our elevators could work for you. Or check out all our elevator types.
Passenger elevators and goods elevators
Does your elevator carry people or goods? Our elevators are often suitable for both. Passenger elevators can also transport wheelchairs, stretchers or beds, for example.
Customisation for larger elevators
Our standard product line offers elevators with a weight-bearing capacity of up to 2,250 kg. Need more? No Problem. We also manufacture goods elevators with a lifting capacity of 12,000 kg. For example, an elevator that has to transport a grand piano in a concert hall.
In line with latest safety requirements
Ensure that you have a safe elevator. Our elevators are built and transported according to the new EN 81-20 and 81-50 standards. This means that all of our goods and passenger elevators fulfil the very latest safety requirements.
Traction elevators and hydraulic elevators
You can choose from two types of elevator. Each type has its own advantages.
Traction elevators
Most of the elevators that we make are traction elevators. An electrical motor drives this type of elevator. With these elevators, you have a lower energy bill but less freedom in terms of design.
Hydraulische liften
Choosing a customised elevator? Then we could opt for a hydraulic elevator. With hydraulic elevators, you have a great deal of freedom in terms of design, but a higher energy bill.
Our customers have their say
Discover why other people have chosen Mitsubishi Elevator Europe.
" With M-Use®, the ABN AMRO can be sure of the quality and costs over the coming 20 years. "
Senior Procurement Consultant, ABN Amro
" Proactive partner which sees things from the perspective of the customer/user and can respond to your requirements with a suitable elevator solution. "
Senior plan developer
" A great company to work with; they always stick to the agreements and are great at communicating with the customer. This applies to servicing, renovations and modifications. "
Work planner, Property management and maintenance, Rijnstate
" I've just been to a meeting of the VvEs (Association of Owners) in Dokkum. I heard that some people are paying around € 34,000 to renovate an elevator. This type of issue is something we just don't need to worry about. "
Board member, VvE Grimma Herna Dokkum
" Our annual costs with M-Use® are € 900 lower than they used to be. And that is excluding the energy savings. "
Board member VvE De Eshof, Rijssen
Elevators without a machine room
In the machine room, you will find all of the major elevator machines. This space is usually located directly above the elevator itself. In the past, all elevators had to have a machine room. Nowadays, machines are somewhat smaller and everything fits into the shaft. This way you get an elevator without a machine room. The advantage? Extra room above the elevator shaft, which gives you additional free or rentable space. Once an elevator runs faster than 2.5 metres per second, the machines become too big. Then you will need a machine room.
Different types of elevator
You can choose between the various types of elevator and customised elevators. A selection of our elevators: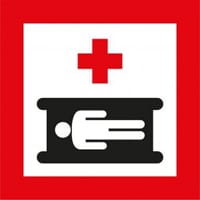 Stretcher elevator
For ambulance personnel with stretchers. A stretcher elevator is mandatory in a residential building with an accessibility sector and more than 6 dwellings.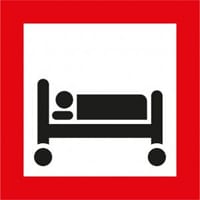 Bed elevator
For transporting a bed and a support person. This elevator is often fitted with a preferred control system. These are usually found in the healthcare sector.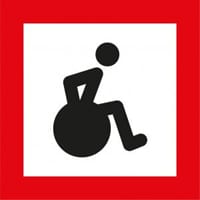 Wheelchair elevator
Has the design taken account of wheelchair users? Think about the controls and size of the elevator. Often used in residential buildings and care home complexes.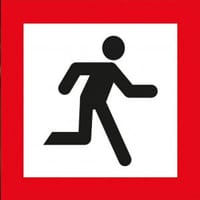 Evacuation elevator
For evacuation without the fire service. This means less able people can also be evacuated before the fire service arrives. A unique innovation by Mitsubishi Elevator Europe.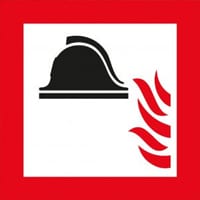 Fire service elevator
For the fire service in the event of emergencies. This elevator speeds up evacuation. A fire service elevator is mandatory if a building has an accommodation area more than 20 metres above ground level.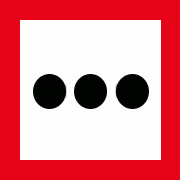 Other
We also offer elevators for other applications, buildings and sectors. For example shopping centres, football stadiums and train stations.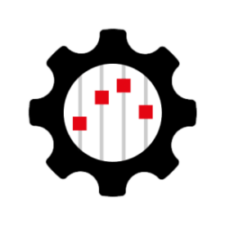 Customisation
Need more than a standard elevator? Then we can make one for you to meet your requirements. This could be a round elevator, an elevator made of a specific material or an elevator with particular weight-bearing capacities.
Make an appointment
Over 67 years, we have fitted almost 6,200 elevator installations
A suitable elevator for every setting
In offices and hotels, you often find one of our Nexiez elevators. Our Nexway elevator was specially developed for high buildings. So we have a suitable elevator for every building. Which elevator suits your situation? Check out all our elevator types and their features. Or tap into the expertise of our elevator specialists.